July 6th, 2009 | by admin | 1,265 views
Michael Jackson Memorial Service a Hot Ticket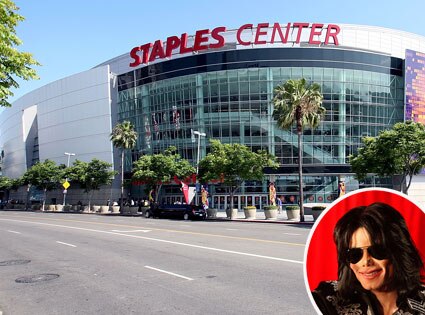 As expected, the ticket lottery for the Michael Jackson public memorial service has sparked a fan frenzy not unlike one of the pop icon's concerts.
Over 1.6 million people registered for the chance to receive one of the 17,500 free tickets that have been allotted for Tuesday's 10 a.m. service, according to Ken Sunshine, a Jackson family spokesman.
Fans had until 6 p.m. Saturday to apply online. With registration now over, AEG will initiate a thorough "scrubbing" of all entries to weed out any duplicates and those suspected of having been made by auto-entry programs or "go-bots," the type frequently utilized by ticket scalpers.
A computer program will then randomly select the winners, who will be notified between 11 a.m. and 8 p.m. Sunday. Tickets will be divided between venues
Tags: michael jackson, michael jackson death, michael jackson photo, michael jackson ticket, micheal jackson